Back to Shop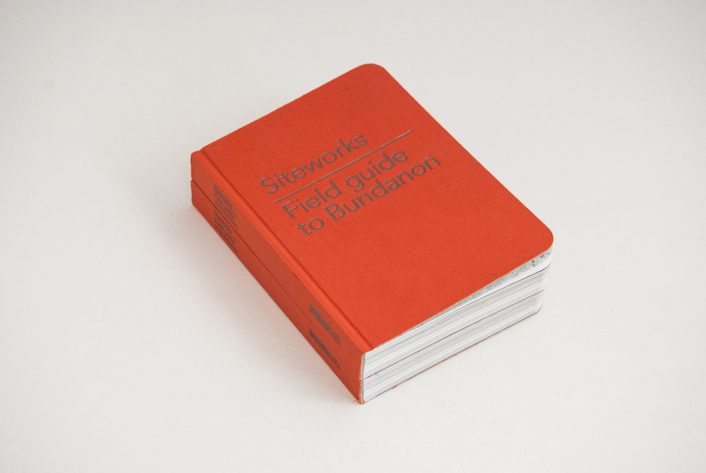 Siteworks | Field guide to Bundanon
The guide to the geology, flora, fauna, Indigenous & settler history, and Boyds at Bundanon.
A compilation of images and stories, maps, scientific research, artworks, recipes, anecdotes, poetry and social history of the Bundanon property.
This beautifully designed and informative book is dedicated to Yvonne Boyd and edited by Deborah Ely.
It features colour illustrations, photographs and maps and forms a catalogue for the first four editions of Bundanon's annual Spring Siteworks event. Read more about Siteworks. 
---
ISBN: 9780958946569
Format: Hardback
Publication: 2014
Publisher: Bundanon Trust
Country of origin: Australia
Pages: 287
---
$30
In stock