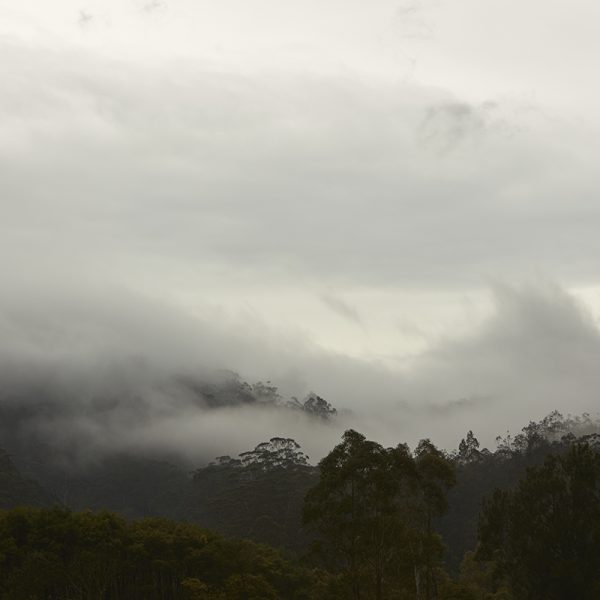 Photo: Zan Wimberley
Shoalhaven, NSW: Bundanon today announced its Season 3 program: Siteworks 2022: From a deep valley, opening to the public from 26 November 2022 – 12 March 2023. In Dharawal the word Bundanon means deep valley. With a more than decade-long history at Bundanon, Siteworks 2022 will see the work of over 25 artists and 10 scientific researchers drawing on climate research, critical thinking, First Nations knowledge and technologies and creative digital spaces, throughout a major exhibition and a program of outdoor installations, performances, workshops, and digital artworks.
Rachel Kent, CEO said: "For Siteworks 2022 we invite the public to engage and participate in an expansive program focussed on the imperative issues of our time, with over 35 artists and scientific researchers presented across Bundanon. Earlier this year, Bundanon's Art Museum and Bridge for Creative Learning was awarded the highest accolade for public architecture in NSW, and for this Season we are delighted to offer unique overnight experiences for the public to stay on site." 
Siteworks 2022: From a deep valley will present a major new exhibition in the Art Museum, titled Inside, underground exploring the concept of interior weather. Responding to the architecture of the Art Museum, five Australian artists will investigate the complex relationship between body and site using repurposed natural materials such as plant and animal matter, beeswax, oyster shells and algae. Raw physical materials will become containers of environmental and sensorial data informed by the artists' personal encounters with Bundanon, generating new forms of material knowledge that reflect our changing relationship with the natural world. The artists in Inside, underground include Carolyn Eskdale, Susan Jacobs, Kate Scardifield, Lucy Simpson, and Isadora Vaughan. The Art Museum will present the outcome of the Possum Skin Cloak Project residency undertaken by Leanne Bovington, Teagan Brown, Bee Cruse, Gulwanyang Moran, Bess Moylan, Carol Moylan, Aunty Loretta Parsley, Joyce Saunders and Kirli Saunders.
Across four key weekends over summer Siteworks 2022: From a deep valley will present a curated series of events that position the artist as a kind of weather balloon, capturing 'weather reports' from this place and time. The weekends will include a range of creative workshops using natural materials, for all age groups, outdoor performances by Fernando do Campo and Bianca Hester, a laboratorium space for talks by artists and leading scientists, as well as a host of participatory activities for audiences. Outdoor projects include Dark/Quiet by Madeleine Flynn and Tim Humphries, a new sound composition by musician Nick Wales, works in the natural landscape by Rebecca Mayo and Erica Seccombe (part of The Tellus Project collaboration with the Royal Botanic Gardens Herbarium and UNSW Art & Design), and a performance of new songs created in residence by Local Music, as well as a small ritual event conceived of by artist Katie Paterson.
A core element of Siteworks 2022: From a deep valley is Bundanon's participation in the digital project, the World Weather Network, a ground-breaking new global alliance of artists, writers and communities initiated by the UK-based arts organisation, Artangel. Created in response to the climate emergency, the World Weather Network is a constellation of weather stations set up by 28 arts agencies around the world, inviting audiences to look, listen, learn, and act, of which Bundanon is the only Australian representative.    
SITEWORKS 2022 KEY WEEKENDS HIGHLIGHTS
26–27 November 2022 (Opening Weekend):    
The official opening of Siteworks 2022 will be marked by a music experience in the landscape, curated by Nick Wales. The weekend will also include a series of talks from Professor Mark Howden (Institute for Climate, Energy & Disaster Solutions at ANU) and The Possum Skin Cloak Project participants, as well as artists Carolyn Eskdale and Isadora Vaughan about their new works in the Inside, underground exhibition.
14–15 January 2023:    
Local Music will lead a sound workshop centred on connecting with place, and Erica Seccombe will present an observational drawing workshop that will deepen our understanding of plant life. Speakers will include Distinguished Professor Noel Cressie (Centre for Environmental Informatics, University of Wollongong) and Dr Pauline Jones (University of Wollongong), who will present a series of talks about the social impacts of climate change.
28–29 January 2023:    
Alongside workshops by Local Music and Erica Seccombe, Jedda Lemmon (NSW Dept of Planning and Environment) and Dr Beth Mott (Environment and Heritage) will talk to the flora and fauna of the Shoalhaven, and the wider impacts of changing weather patterns in the region.
25–26 February 2022:
Naomi Eller and Steven Rhall (Artprogramme.org) will unveil temporary installations in the environment and lead talks about their projects. Artists Fernando do Campo and Bianca Hester present talks and performances, responding to the Bundanon landscape.
Bundanon will be offering accommodation packages for audiences to stay on The Bridge at Bundanon throughout the December, January and February period. 
Bookings for the full Siteworks program, including accommodation, will open in late October 2022.  
SITEWORKS 2022 ARTISTS & RESEARCHERS INCLUDE 
Artprogramme.org
Michelle Cahill
Jacobus Capone
Distinguished Professor Noel Cressie
Naomi Eller
Dark/Quiet
Dr Michelle Dawson
Fernando do Campo
Carolyn Eskdale
Holly Friedlander Liddicoat
Bianca Hester
Dr Mark Howden
Susan Jacobs
Dr Pauline Jones
Janet Laurence
Jedda Lemmon
Scott Patrick Mitchell
Dr Beth Mott
Rebecca Mayo with Aunty Deidre Martin and Jacob Morris
The Possum Skin Cloak Project with Leanne Bovington, Teagan Brown, Bee Cruse, Gulwanyang Moran, Bess Moylan, Carol Moylan, Aunty Loretta Parsley, Joyce Saunders and Kirli Saunders
Katie Paterson
Steven Rhall
Kate Scardifield
Erica Seccombe with Aunty Deidre Martin
Local Music
Lucy Simpson
Kryton Stewart
Isadora Vaughan
Ellen van Neerven
Nick Wales
Zan Wimberley